Takamatsu Airport Location
Less than two minutes by free transfer bus from Takamatsu Airport. We will transfer you between the airport and our location both ways according to your arrival and departure time.
English / Chinese

Staff who can speak the above languages are available (except on days off)
087-879-7753

or


+81-87-879-7753

9:00 – 18:00 (open 365 days a year)
Within No. 3 Parking Lot of Conan Parking
1225-1 Oka, Konan-cho, Takamatsu-shi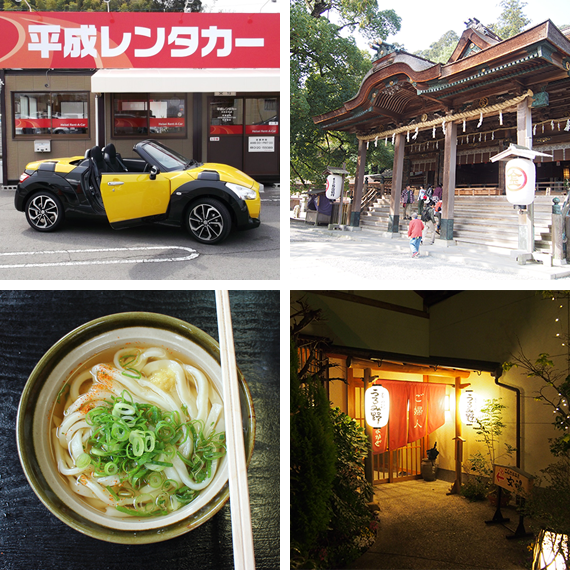 Free Transfer Service Guide
A free transfer bus service offered by Conan Parking is available between Takamatsu Airport and our location. It takes less than two minutes from the airport.
Reservation System

If you would like to use the transfer service, please apply for the service at the time of reservation.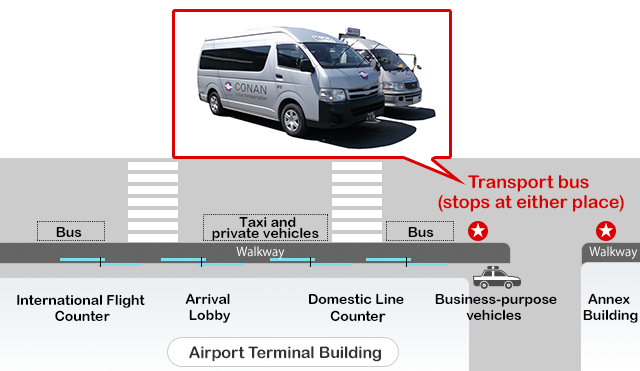 After exiting the terminal building, walk about 100 m to the right.
Ride on a Conan Parking transfer bus, which stops at either place shown in the map. Please tell the driver to go to Heisei Car Rentals.
The transfer bus is operated according to flight arrival times. If the transfer bus does not arrive even after waiting for a while, please contact Takamatsu Airport Heisei Car Rentals.
In front of Takamatsu Station Location
One minute on foot from JR Takamatsu Station. The Takamatsu Port Passenger Boat Terminal is also located nearby.
English / Chinese

Staff who can speak the above languages are available (except on days off)
087-851-6623

or


+81-87-851-6623

9:00 – 18:00 (open 365 days a year)
1-1-22 Kotobuki-cho, Takamatsu-shi