Camping cars
Enjoy the scenery of Japan and the nature of Setouchi by camping car.
Basic camping equipment is provided without charge.
Convenient Services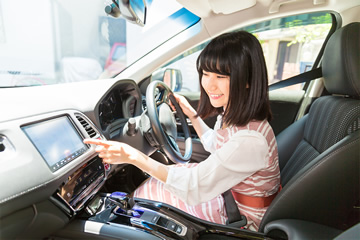 Free car navigation system
Car navigation system has been installed in all vehicles without charge. Guidance in English, Chinese and Korean languages.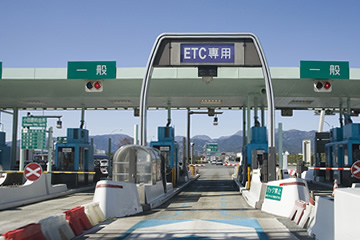 ETC Card Rental
Option
Possible to rent a card with which you can pass through toll gates without stopping when using toll roads (¥1,100). The card is very convenient because toll charges are settled collectively at a location when the car is returned.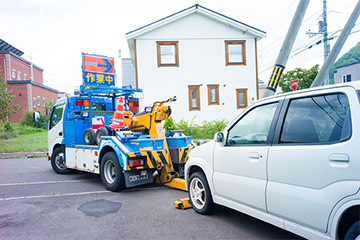 Free Roadside Support Services
you can receive free roadside support services. 24-hour assistance is available for such problems as stranded vehicle or locking yourself out.
Details of Rates
How to Calculate the Rate
①Hourly Rates
+
(tax included)
Please return the car by filling the fuel tank fully.
If the car is not returned with a full tank, we will calculate the refueling fee according to the actual distance traveled.
Insurance coverage extras
All vehicles are covered by major insurance for unlimited personal and property damage compensation. Since the Safety Pack is mandatory for all camping cars, the burden for disclaimer is zero yen even if an accident occurs (¥120,000 - ¥550,000 usually). Also, free roadside assistance is available in the event of a problem such as running out of gas or stranded vehicle.
Rates
Free Roadside Support Services
Claim at the time of accident


(At the maximum)

Safety Pack
¥2,750~
3,300/day
(required)
Yes
¥0
Options
Multilingual Car Navigation Systems
¥0
(Loaded on all vehicles)
ETC Cards *1
¥1,100
(regardless of usage time)
Child Seat *2
¥1,100
(regardless of usage time)
Junior Seat *2
¥1,100
(regardless of usage time)
One-Way Rentals

Okayama Kagawa

¥2,200

Okayama Ehime

¥9,900

Kagawa Ehime

¥5,500
*1.

Concerning toll charges, actual costs are settled separately when the rented car is returned.

*2.

No additional charges on the second day and thereafter